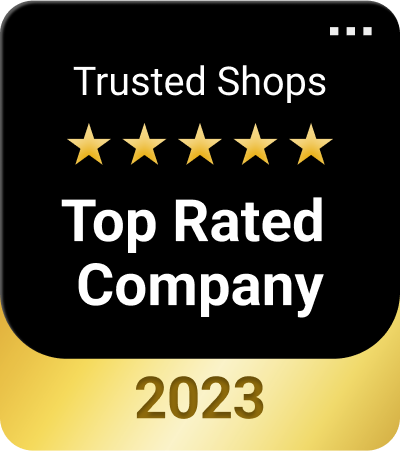 Thank you for your trust!
We have been awarded the Top Rated Company 2023 Award and would like to take this opportunity to thank you!
Your benefits with "Der Grüne Punkt"
Trademark "Grüner Punkt"
Der Grüne Punkt - a strong trademark of a functioning recycling economy! Exclusively for our customers.
Online label
Show that you fulfil your legal obligations and take responsibility for your packaging.
We are there for you!
You can turn to us around the clock.
Navigation service
The navigation service of Der Grüne Punkt guides you safely through all obligations and deadlines of the Packaging Act.
Packaging centre
Calculations and reports made easy: Simple connection to your merchandise management system
Environmental certificate
Our Environmental Certificate on your individual contribution to climate protection